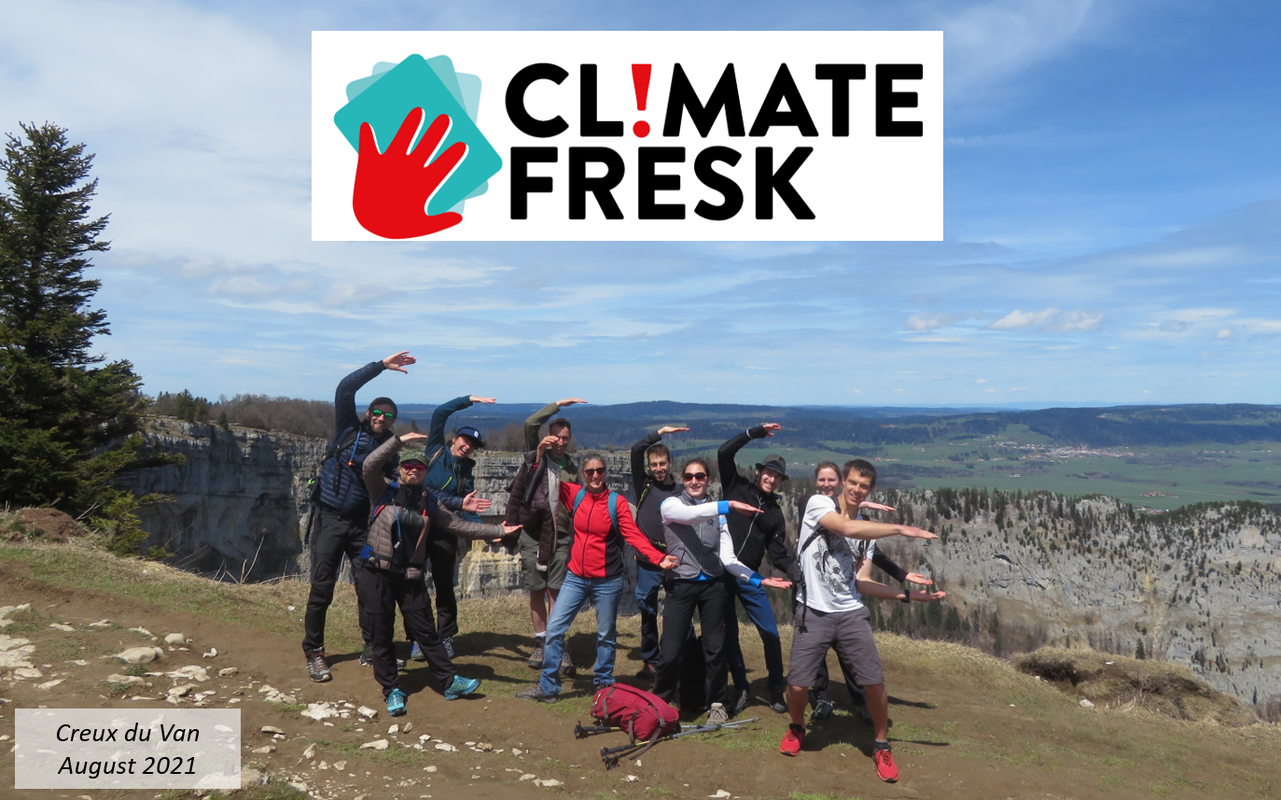 We count on collective intelligence, because climate action needs understanding and acceptance.
Climate Fresk contributes to the UN's SDG 4.7 - Quality Education/Sustainability & 13.3 -Climate Action/Education.
"The Climate Fresk is an innovative, effective and accessible tool for understanding the scientific basis of climate change. Disseminating this knowledge widely is essential for everyone to be able to take action in the face of this emergency." ~ Valérie Masson-Delmotte, co-Chair of the IPCC
A Climate Fresk is a serious game about climate change relying on collective intelligence and based on reports from the Intergovernmental Panel on Climate Change (IPCC). During the 3h workshop, half-dozen participants collectively lay out 42 cards on a table to articulate causes & effects of climate science fundamentals. They acknowledge emotions (a key trigger for action), debrief about their potential for impact and walk away with an uplifting ambition. A facilitator guides the participants and provides technical insights (e. g. OFEV / BAFU data for CH specifics) in which to ground the discussion for engagement.
Bringing together citizens in all their diversity, Climate Fresk has demonstrated its scalability since its launch in December 2018, with already 200'000 participants, guided by 7'000 facilitators, in 25 languages, across 45 countries.
This growth is achieved thanks to the conversion rate of 5 to 10% of participants from all walks of life who become facilitators themselves, acting as real climate education ambassadors. As such, the management of this community is a key success factor. Beyond 1:1 coaching, workshop planning and facilitation shadowing, we count on the French NGO "La Fresque du Climat" for critical assets: the creative commons license (free, except for commercial use) and various resources (infrastructure, advertising content, return of experience, facilitator proficiency ladder).
We also plan to enter partnerships with various types of institutions (e.g. Impact Hub) ,to increase visibility and venue options and develop in-house facilitators. Also, prospected by facilitators themselves, the majority of the income will be generated by facilitation and events organisations in different shapes & sizes: e.g. 160 education institutions (from 3rd grade to PhD students) have already taken part in a "Climate Education Kick-Off", with workshops and facilitators coordination for up to 1'000 students simultaneously; companies as large as EDF (resp. NGOs, private equities, public offices) roll out the workshops to their 135'000 employees, with a "Professional facilitation" focussing the debrief on the stakeholders, thus maximizing impact. The Climate Fresk is also aimed at local representatives and other elected officials to accelerate the kick off of climate action locally.
Impact assessment is essential to boost and popularize the activity. We expect to survey the participants before, shortly after and longer after the workshops with simple questions about feelings, knowledge and involvement level, while also redirecting them to local climate education initiatives.
If we want to keep up with the exponential growth experienced to date, we will need to create a non-profit Swiss association, so that we can pay for staff taking care of logistics (e.g. room rentals, supplies), and this will cost real money.
If Climate Change is a reality, it needn't be a fatality: for mitigation & adaptation (technical solutions or transformations in behaviours) to be widely acceptable, intense citizen engagement will be necessary. Scientifically robust, fun, accessible, easy to implement and to replicate, the Climate Fresk enables the snowball effect required to create a critical mass. What better than to bank on the Climate Fresk, a cool combination of science and collective intelligence, to get 100'000 involved in positive climate action in Switzerland?
'Education is the most powerful weapon which you can use to change the world.' ~ Nelson Mandela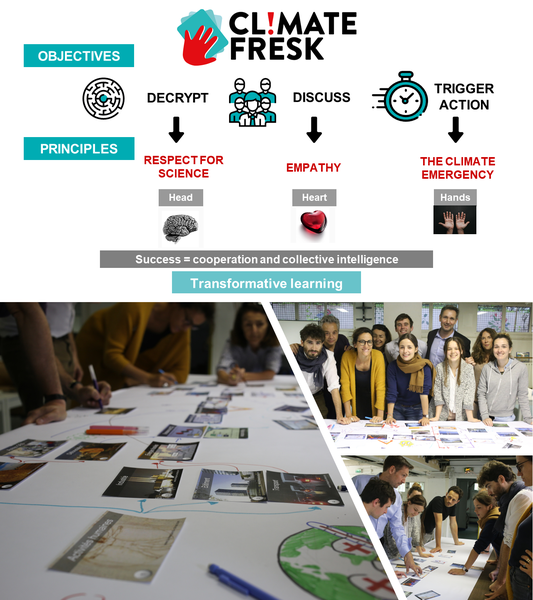 Climate Fresk - Goals