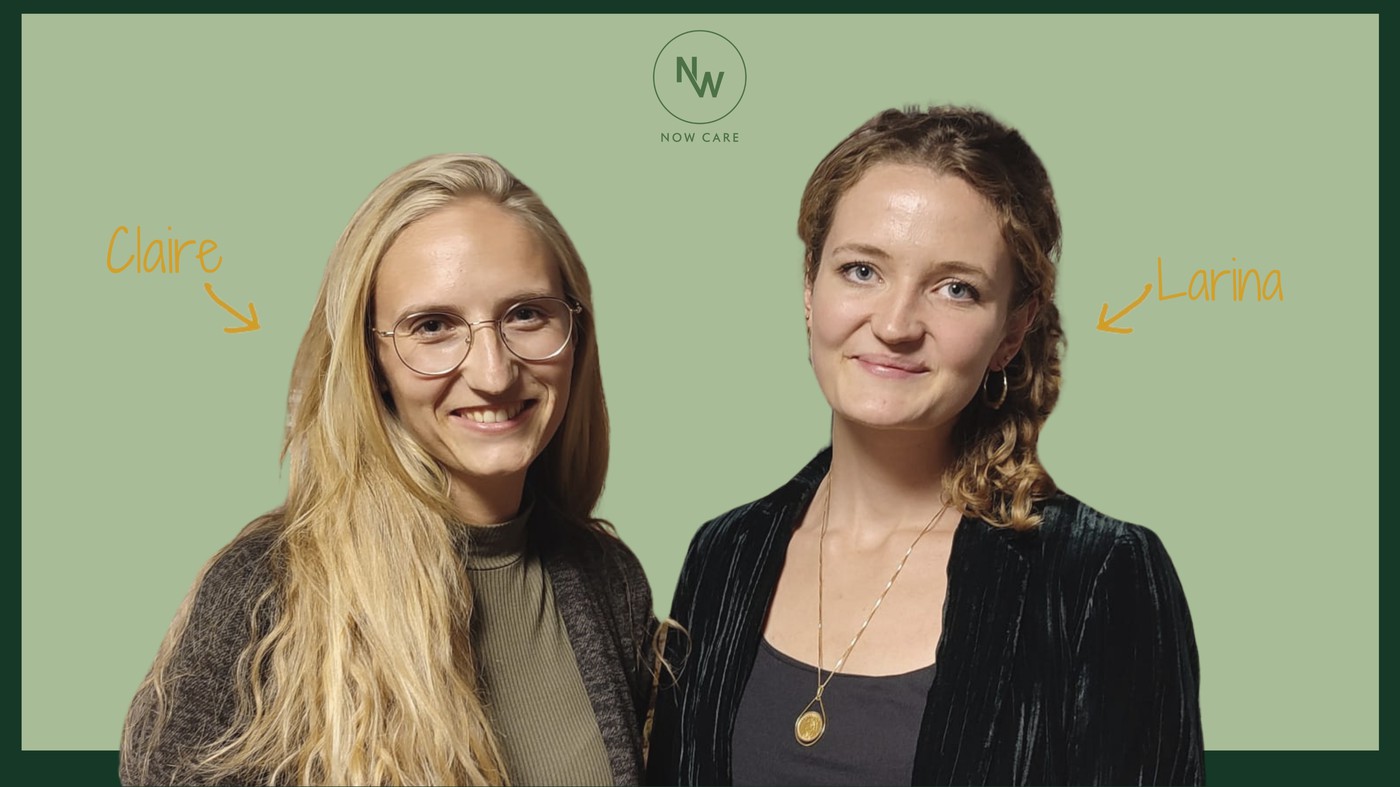 NOW Care has developed a powder-to-liquid soap that does not compromise mindful consumption, health, and great results. We're making a miminal-waste lifestyle so easy, that we all can do it!
Close your eyes and try to imagine how many plastic bottles are standing around in your home. Good.
Now, did you also consider the plastic in your bathroom? Most of us don't. That's why in Switzerland alone, we waste 150 million plastic bottles yearly, only from shampoo, shower gel, and hand soap. The transportation of these products emits CO2 of the weight of three Eiffel towers. That's scary...
We created the NOW Care minimal-waste powder-to-liquid hand soaps, shower gels, and shampoos to tackle this. Here's how it works (see photo no. 1):
Pour the NOW Care powder from the recyclable paper sachet into your bottle
Add tap water
Shake it up
Enjoy your liquid soap!
Vote for us, so we can bring NOW Care soaps to you. If we all take small steps in the right direction, we can make the impact our planet needs.
Our hand soap and shower gel were developed to keep you clean while naturally hydrating your skin. For our shampoos, we have carefully selected organic ingredients that repair, strengthen and embellish your hair. All our products are vegan, free from sulfate, paraben, silicone, and of course, artificial fragrance.
But how did all of this start?
After being shocked by how destructive the liquid soap industry is for our planet, we researched and found out that we were not the only ones that wanted to make a change! Indeed, 85% of Swiss people want to reduce plastic waste from their bathrooms. But only 3% actually do. So there's a huge gap! Why?
You told us it's because minimal-waste alternatives such as hard soap or refill options always require compromises. Compromises between doing good for the planet, our health, and mind-blowing results. We have been there too.
This led us to create a plastic-free alternative to liquid soaps that is so easy to adopt that it activates everyone to live mindfully and with minimal waste!
But we know that we can't change the world alone. That's why NOW Care will offer a unique and groundbreaking social impact model that will inspire humans to take the first important step to a more sustainable future. Instead of planting trees, like other brands in the field, NOW Care will create a positive synergy. With every product sold, we will support very early-stage project leaders in their sustainable or social endeavors. This model will multiply NOW Care's indirect impact while encouraging us all to act now for the climate. (See photo no. 4 for more details).
The innovative product, the social impact strategy, and the business model, combined with the collaborative skills and experiences of the team, make NOW Care unique.
We believe that we can activate 100'000 people to act this way for the climate. Maybe you're one of them? So vote for us NOW to bring our simple but significant solution to the people.
Not convinced yet? Here are 4 facts that can't be ignored:
#1: Yearly, the production, and transportation of self-care products produce 30'000 tons of CO2 due to their weight. That's the weight of 3 Eiffel Towers every year. Our powders are produced and developed locally. They are waterless and thus 90% lighter for shipping than plastic-packaged substitutes, saving 200g of CO2 for every product you buy.
#2: Yearly, 150 million plastic bottles from soap packaging (shampoo, shower gel, hand soap,...) are disposed of in Switzerland (based on the consumption of 2 plastic bottles every 2 months per person). Only 12% are recycled. That's why our products are shipped in recyclable paper sachets and mixed at home in our durable bottles or in bottles owned by you. If you don't want to use them anymore, we'll take them back and sell them second-hand.
#3: 66% of shampoos on the EU market contain harmful chemicals. Our products don't contain any sulfate, paraben, silicone, or artificial fragrance. Instead, they have been designed with powerful natural ingredients that are good for your health and the environment.
#4: Our society is marked by a general feeling of impotence towards climate change. With our impact model, we aim to inspire and empower humans to take action and do their part to make a change.
So if you have not hit the voting button yet, do so NOW (no pun intended)!
If you want to see our journey, follow us on Instagram or subscribe to our mailing list.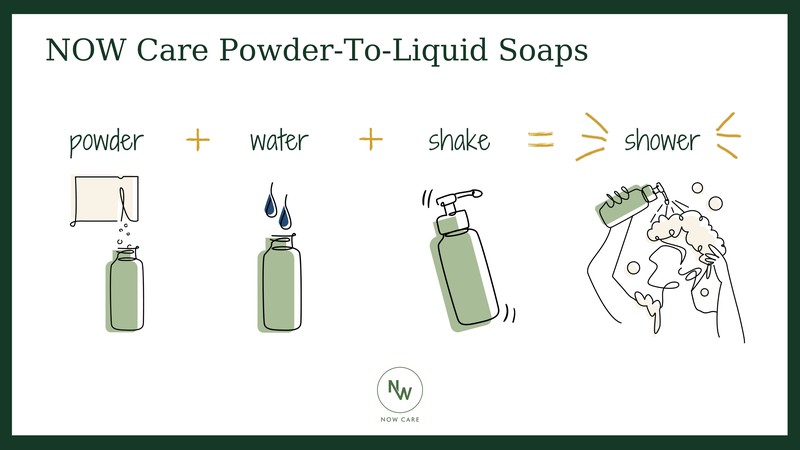 Here's how the NOW Care liquid-from-powder soaps work.