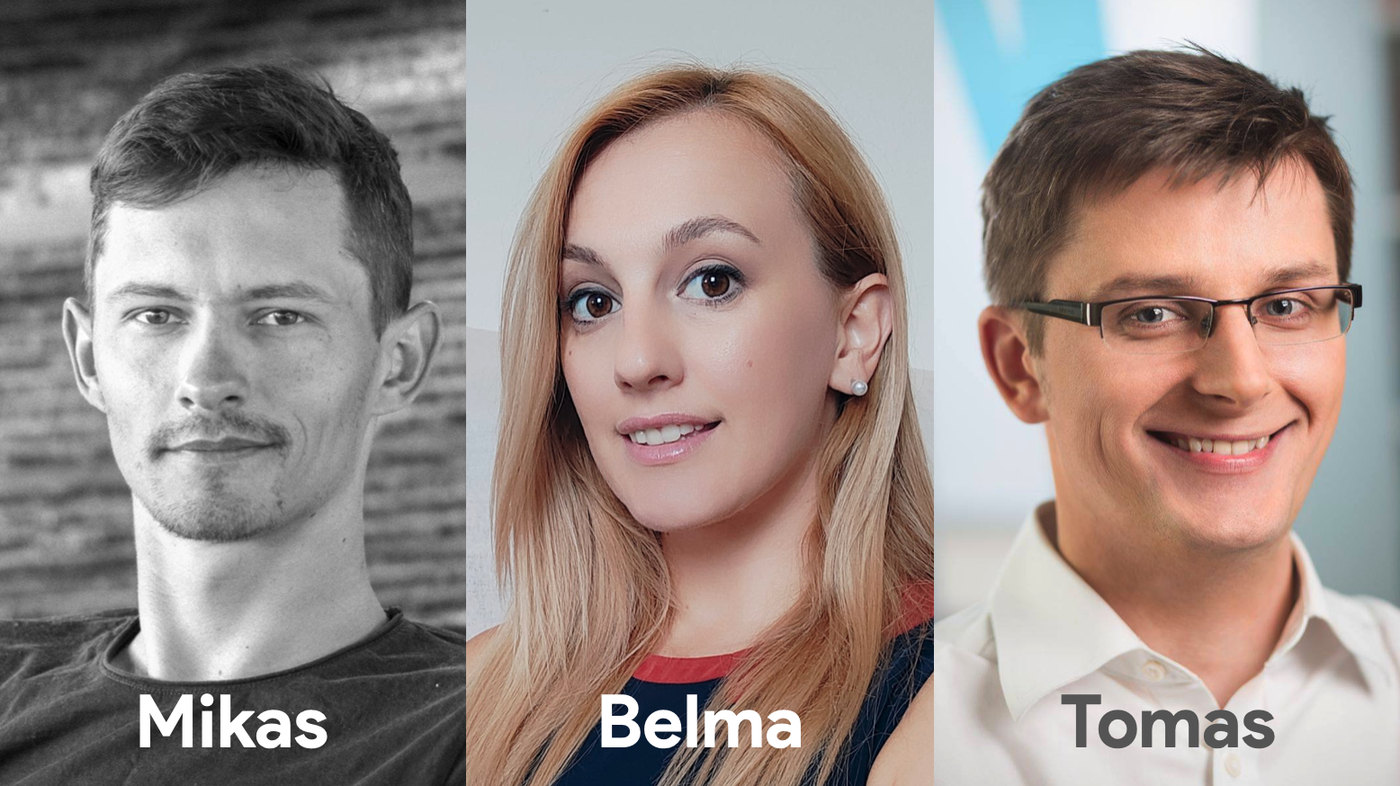 We push ebikes adoption because transportation is not electrifying fast enough.
As we all know, we need to electrify personal cars as soon as possible. And even though we buy more electric cars than ever, we're not buying them fast enough. Even at the current growth rate, we would electrify only 50% of the car fleet by 2030.
Solution
To focus on minimizing gas car mileage instead of replacing gas cars themselves. One way of doing it - we convert some gas car drivers to ebike riders by finding the best fitting and affordable bike locally.
Currently, the comparison of e-bikes is complicated - there is no easy way to filter and compare all locally available ebikes. We will give an easy way to filter the bikes (raider's height, type of bike use, monthly payment) and compare them through a simple web interface and unified ebikes database. And since not everyone is ready to make a purchase decision on such a high ticket item, we also need to provide near real-time customer support and education.
On the other side for the bike shop owners, we will generate more sales from the not-yet-ready-to-buy audience that they can't usually reach. The first few sales for each participating shop would be commission-free and then we would agree on the deal - we receive up-to-date stock information and referral fee from each bike sold.
The goal is to convert 100.000 people via our service by 2025
In 2022 our first priority is to cover the German-speaking part of Switzerland, starting with pilots in bigger cities and continuously adding more partner shops. The launch needs to include a comparison web platform and a unified database of bikes and their financing options (see mockup images).
Simultaneously to onboarding new partners, we would need to gather the community of biking enthusiasts, influencers, and climate activists to spread the word and even nudge their local shop to participate to become a partner.
Goals
The end goal of 2022 is to sell 5.000 ebikes and reach operational break-even to be sustainable for future expansion and possible investors.
2023 would be a year of growth once the break-even is reached with 20.000 ebikes sold and 20+ new cities launched.
2024 would probably need the first serious round of funding to fuel further growth while selling 75.000 ebikes.
In total: 100k ebikes sold in 3 years, core team and operations in place to grow to 1M+ unit sales until 2030.
Work done so far
Analyzed more than 10 thousand ebike models available in Europe, will use this database for analytics and make it easier to onboard the shop partners
Identified 50+ ebike shops in Zurich area for first pilot aiming to cover main population centers
Gathered an international team of advisors in the ebike industry, comparison shopping, analytics, and web platform development
Team's collective experience
15 years in the building and growing international online businesses
8 years in fundraising, 4 exits
30+ years in digital marketing, analytics, and conversion optimization
15+ years in selling to SMEs, 10 years in sell
$35 million managed in digital advertising spend
4 years in managing comparison shopping projects
Please check dotnord.com for the latest demo and thank you for your vote.
Regards,
dotnord team - Mikas, Belma & Tomas
Beschreibung In Deutsch
Wir müssen die Umweltverschmutzung durch Autos heute noch stoppen. Es wird jedoch noch 9 Jahre (2030) dauern, bis 50 % der Autos E-Autos sein werden. Das ist inakzeptabel.
Wir haben eine zweigleisige Lösung, welche diesen Zeitplan drastisch beschleunigen wird:
A – Autobesitzer fahren weniger
B – Autobesitzer verkaufen ihre Autos.
Wie?
Wir informieren den Markt über E-Bikes als Alternative zu unseren bevorzugten Benzinautos. Entweder sollen die Autos komplett ersetzt werden oder es soll zusätzlich dazu ein E-Bike verwendet werden. So soll die Nutzung der mit Benzin betriebenen Autos drastisch reduziert werden. Der Verkauf von Elektroautos + ein gesteigerter Verkauf von E-Bikes sind wesentliche Bestandteile, um den Klimanotstand anzugehen.
Wir werden eine E-Bike Vergleichsseite aufbauen. Wodurch wir angehende E-Bike-Besitzer, Hersteller, Fahrrad- Shop-Besitzer und Investoren in einer harmonischen und inspirierenden E-Bike- Vergleichsplattform vereinen.
Wir sind zuversichtlich, dass wir bis 2025 100.000 Menschen konvertieren können.
Unsere nächsten Schritte
Die Seite wird sich zunächst auf die Deutschschweiz konzentrieren. Der Launch umfasst eine Vergleichs-Webplattform und eine einheitliche Datenbank von Fahrrädern und deren Finanzierungsmöglichkeiten (siehe Modellbilder).
Gleichzeitig mit dem Eingliedern neuer Partner müssen wir die Community von Radsportbegeisterten, Influencern und Klimaaktivisten zusammenbringen.
Unser Ziel
E-Bike-Verkäufe: 5.000 (2022), 25.000 (2023), 75.000 (2024)
Forschung
Analyse von 10.000 in Europa verfügbaren E-Bike-Modellen. Erste 50+ E-Bike-Shops in Zürich für den Launch identifiziert. Ein Übereinkommen mit einem erfahrenen Beraterteam in den Bereichen E-Bike- Branche, Preisvergleich, Analyse und Entwicklung von Webplattformen erzielt.
Gemeinseame Erfahrung des Teams
15 Jahre im Aufbau und im Wachstum internationaler Online-Geschäfte
8 Jahre Fundraising, 4 Exits
Über 30 Jahre in digitalem Marketing, Analytics und Conversion-Optimierung
15+ Jahre im Verkauf an KMUs
10 Jahre im Verkauf
35 Millionen US-Dollar verwaltete digitale Werbeausgaben
4 Jahre Erfahrung im Management von Preisvergleichsprojekten

Bitte besuchen Sie dotnord.com für die neueste Demo und danke für Ihre Stimme.
Grüsse,
dotnord-Team - Mikas, Belma, Tomas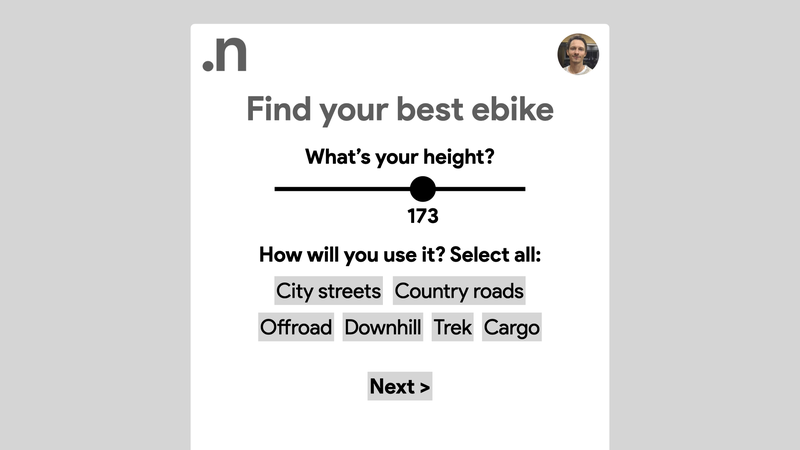 It's really easy to find the best ebike for your needs. First - select your height and use type.