About us
We are Clima Now
Our motivation is simple: if we want to provide future generations with a future worth living, global warming must be halted. And fast. This is probably the single greatest challenge human civilization has ever faced. We act fearlessly, humanely and thoughtfully. Fearlessly, because we don't freeze up in the face of this huge challenge but remain confident. Humanely, because we are approachable, open and undogmatic. Thoughtfully, because our approach is focused and strategic, in order to have the greatest possible impact.
Clima Now Community
We, as part of a broad community, would like to help combat the climate challenge. We see ourselves as initiators and invite others to participate.
Keep me informed.
The Initiative group
Clima Now was founded by a group of people who want to assume their responsibility towards future generations. We work to ensure that the sensitive climate balance is preserved and we inspire as many people as possible to join us on this journey.
Martin Meili , President of the Foundation Board
"Our Earth is our heritage. I am assuming responsibility for this. Now!"
Martin Meili worked for 30 years as a general practitioner in a group practice in Zurich. Through datuma.ch, he and his brothers are already now funding projects that are combating climate change. In 1970, he took part in the first-ever Earth Day as an exchange student in the USA and already then was confronted with the problems of climate change and the "point of no return". With his commitment to Clima Now, he would like to work to ensure that viable solutions are at last promoted and appropriate measures adopted. Martin is president of the foundation board of Clima Now.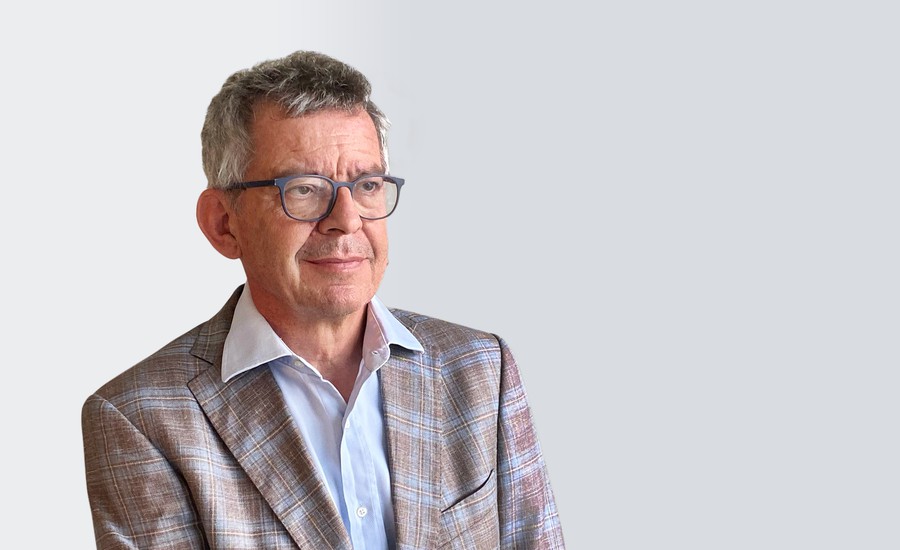 Daniel Meili , Foundation Board
"We're all sitting on the branch that we ourselves are sawing off – I object to this and am doing something about it."
As a psychiatrist and psychoanalyst, Daniel Meili worked for many years as a chief physician for the treatment of drug addicts and thus helped to shape liberal drug policy in Switzerland. Today he runs his own practice. More than 20 years ago, Daniel's father, Ernst Meili, left his fortune – while he was still alive – to him and his brothers as an advance inheritance to be used to build sustainable projects. The Meili brothers increasingly focused their commitment on the most important issue of the day – global warming – and established Clima Now to efficiently pool as much privately-donated funding as possible to reduce the greenhouse gas balance.
Sabine von Stockar , Foundation Council
"For me, it's a matter of course and even a necessity to enthusiastically and immediately support effective projects that will slow down climate change."
After a childhood spent in French-speaking Switzerland, Sabine von Stockar studied environmental sciences at the Swiss Federal Institute of Technology in Zurich. During the first 10 years of her working life, Sabine worked to promote a resource-efficient and renewable energy policy as a project manager at the Swiss Energy Foundation. Currently, she is Head of Development and Training at Minergie and a member of the Management. The aim of all her committed work is to support a resource-efficient and climate-friendly society and policies.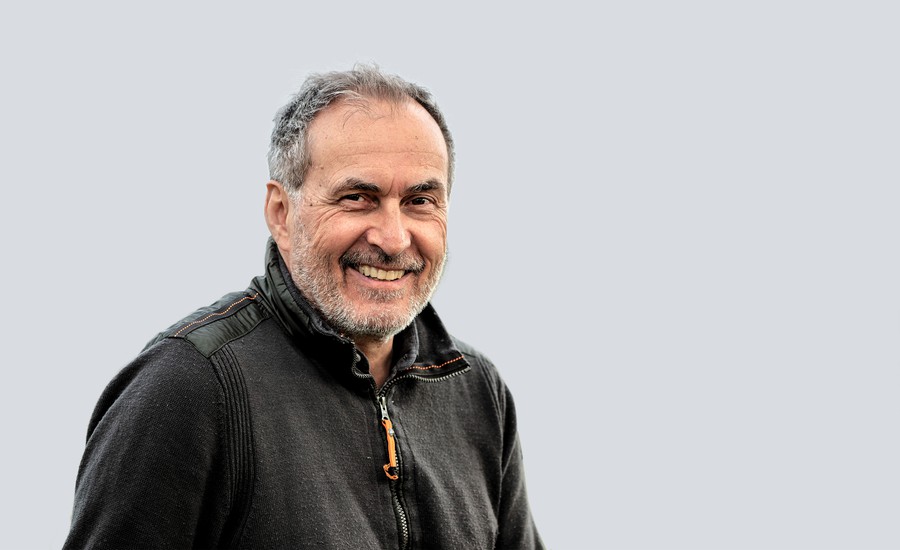 Ruedi Gerber , Foundation Board
"Use what you have and what you can to have a positive impact on our climate and environment."
Ruedi Gerber is an entrepreneur, film producer and film director. He treats social, cultural or artistic themes in his films – some of which have won awards – such as LA FUGA , BREATH MADE VISIBLE or JOURNEY INTO SENSUALITY. For 30 years, he has been developing a farm for biodynamic products and natural wine in Italy. He revitalized an entire village by developing this vineyard and the agriturismo project that forms part of it, and by reviving the only restaurant in the village. He has been intensively involved in cultural activities and environmental issues for many years.
Nathalie Moral , Executive Director
"I don't want to just wait for the future but to shape it."
Swiss-born Nathalie, who has a Spanish background, was already influenced in her childhood by the social commitment of her parents, who worked in India. After graduating from the University of St. Gallen and subsequently working in consulting with PwC in London and Bain & Company and Zurich, she was employed by LGT Venture Philanthropy before founding her own consultancy, mavia, in Zurich in 2012.
The idea for Clima Now originated from her many years of cooperation with the Meili family, out of a shared desire to focus on the most important issue facing society today and to pool resources accordingly. Nathalie is the Executive Director of Clima Now.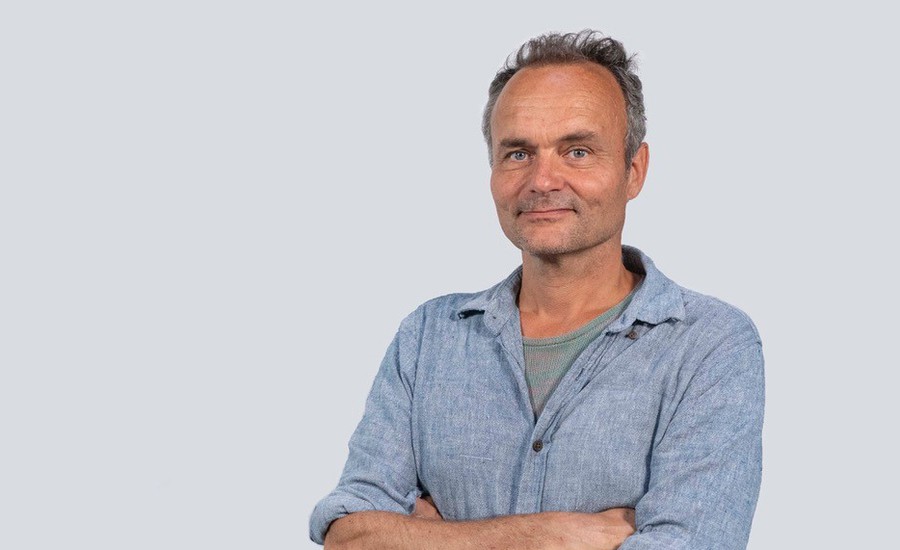 Tobias Rihs , Foundation Board
"Because I am concerned about the well-being of our Mother Earth."
After studying architecture, Tobias Rihs began his career in 1999 as an entrepreneur in the hospitality and wellness sector. In 2015, he relocated to Portugal with his family and opened a guesthouse on the Atlantic Ocean. In the heatwave summer of 2018, he became truly aware of how topical climate change is and how urgent the need for immediate action is. In the same year, his father Andreas Rihs died and left him and his brother a large fortune, which he is now investing in various nature-oriented and sustainable projects.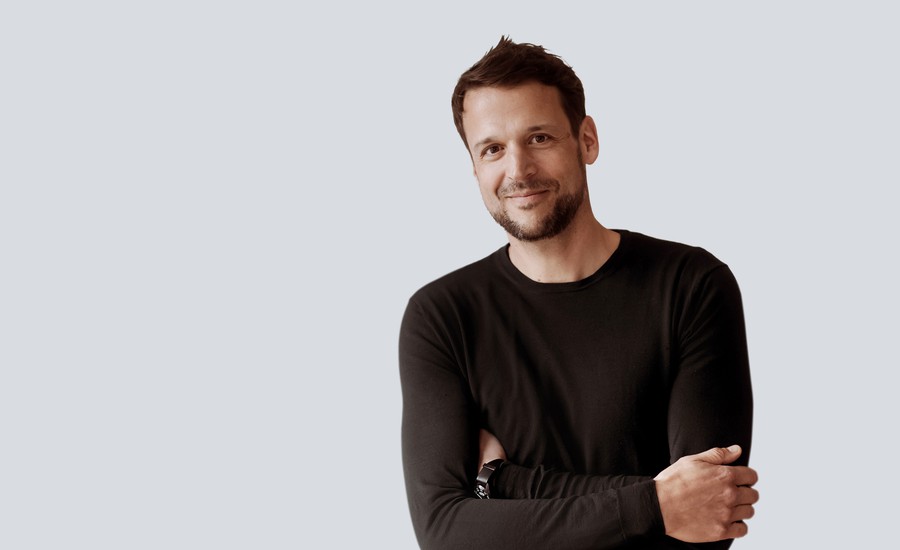 Patrick Tobler , COO
"'Nature is my temple' means a lot to me. I feel at home there."
Patrick graduated from the University of St. Gallen in 2000 and has helped to shape the business world in many roles: as an employee, manager, entrepreneur, vision coach, strategy consultant, board member and lecturer for Strategic Management and New Work. He strongly advocates a new management era based on eye-level human relations, enthusiasm and mindfulness.
Patrick has always had a very close bond with nature and the outdoor life and loves the fascinating diversity and holistic nature of our Earth. Patrick is in charge of the operational business of Clima Now.
Verena Klink , Responsible for Marketing, Communication and Community
«Our nature is close to my heart and gives me new energy, this should also apply to future generations.»
Raised in Germany, Verena completed her master's degree in business with a focus on marketing at the University of Zurich and has positioned herself as an expert in digital marketing and digital communication in recent years. She now wants to use her work to actively do something about the climate crisis and achieve effective results.
In her free time, Verena enjoys being outside in the mountains hiking and snowboarding or at the lake, which gives her new energy. At Clima Now she is responsible for marketing and communication, mainly digital, but not exclusively.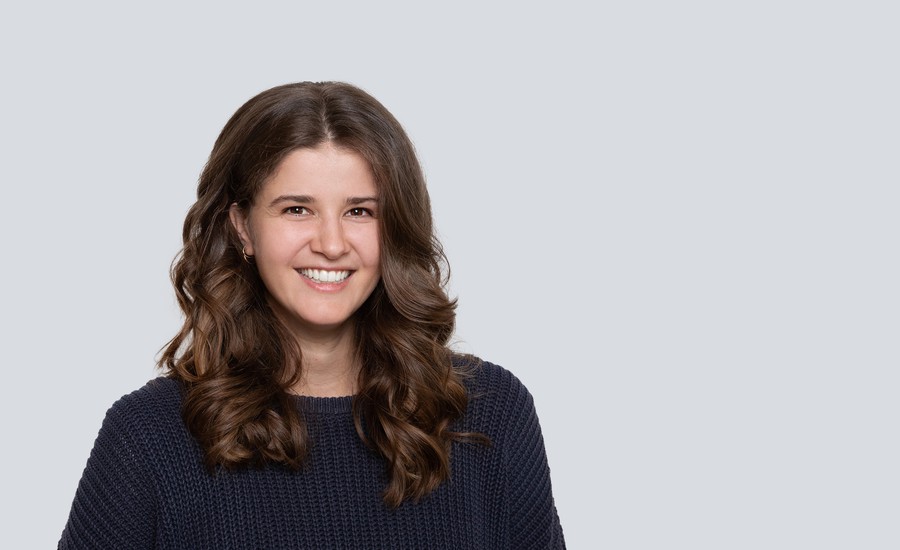 Anna Alexandra Staubli , Event and Project Manager
"The time to act is now!"
Anna graduated in 2021. She focused her Master's degree on the environment and sustainability and wrote her Master's thesis on bee mortality. Through her work as a facilitator at the Discuss it association, she has been constantly reminded of the importance of social change in order to achieve a certain goal.
Anna would like to see a world where climate protection is the first priority. When Anna is not campaigning for more biodiversity and planting flowers or plants, she spends her time exploring with Nola. Anna works as an event and project manager at Clima Now.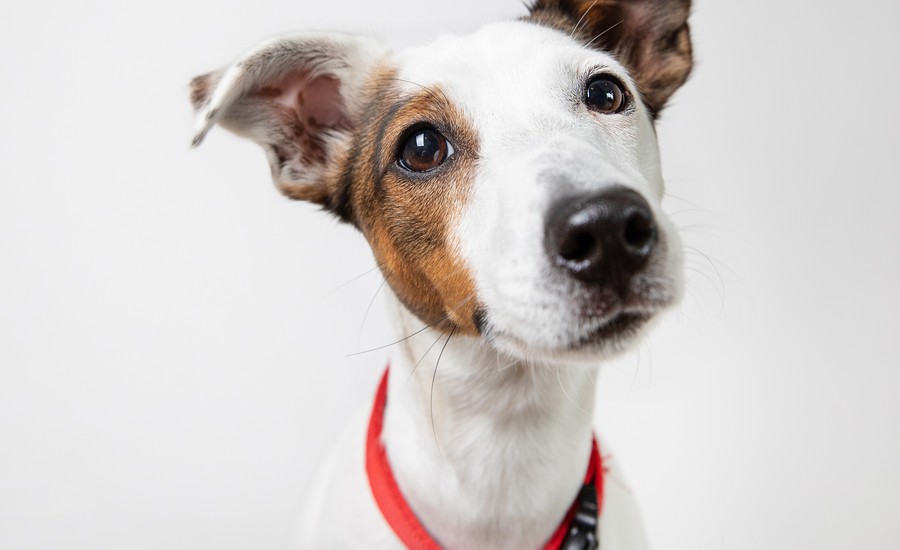 Nola , Feel Good Manager
"Woof!"
Nola is still in training to become an office dog. She started working in the environmental field when Anna took up her position at Clima Now. Nola loves animal documentaries, walks and snacks.
When Nola is not sleeping in Clima Now's offices, she is out exploring with Anna. Nola works as a feel-good manager at Clima Now.
Our Investment Committee
The Investment Committee assists Clima Now with impact investing in early-stage companies that have a positive impact on the climate.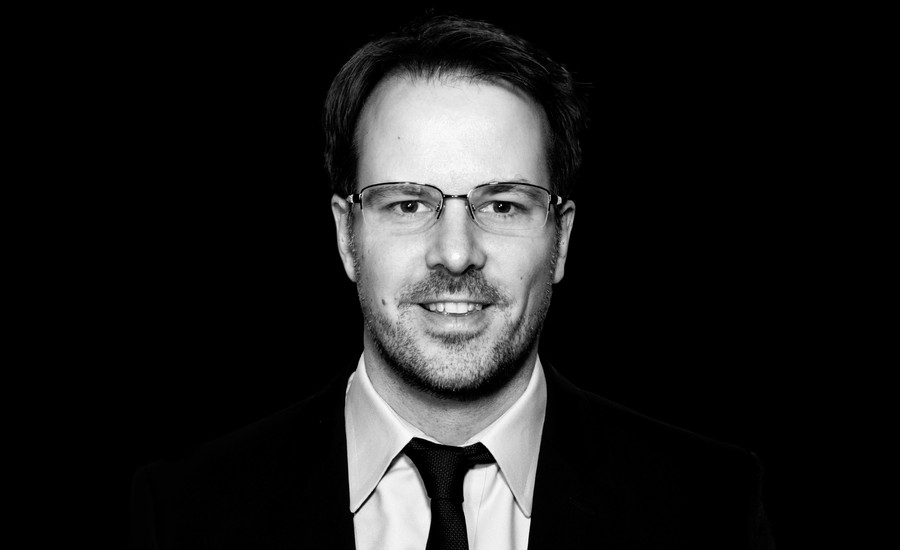 Patrick Bürgi
«The ambition and innovative approach of the Clima Now Foundation convinced me right away. I'm looking forward to contributing my many years of experience of climate protection on the Investment Committee.»
Patrick Bürgi is an entrepreneur and expert with many years of experience in carbon trading, climate policy and corporate sustainability. He is a co-founder of both the myclimate foundation and South Pole.
At South Pole, his work included developing its consulting services to the public and private sectors and helping to set up its impact investment activities. Today, Patrick heads the innovation team at South Pole, with a focus on applied research and product development.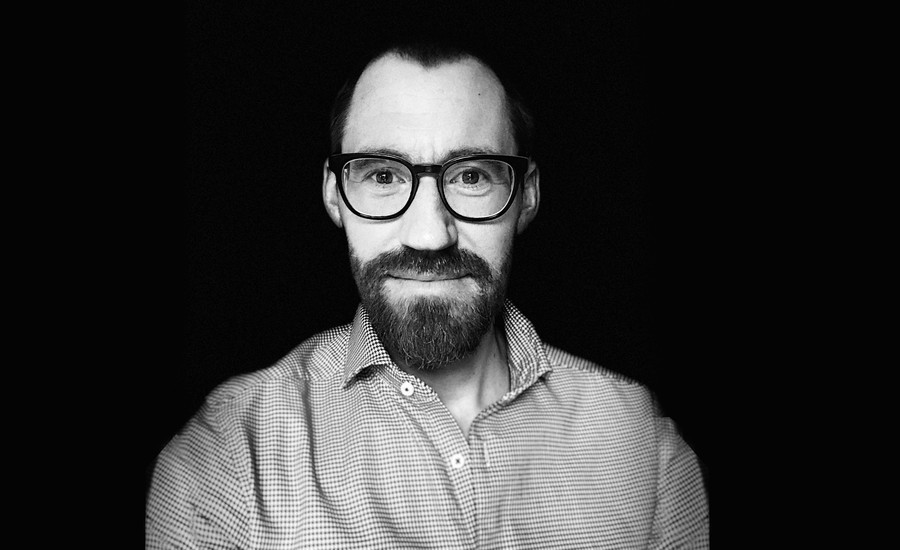 Dirk Muench
«Innovative approaches like that of the Clima Now Foundation are needed to counteract climate change. Through my participation on the Investment Committee, I hope to be able to make a small contribution to the Foundation's success.»
Dirk is an analyst, entrepreneur and impact investor. He co-founded Persistent, the largest impact venture builder in Africa, which has led to the formation of over 15 companies. Dirk is a co-founder of the Energy Access Entrepreneur Fund, which finances energy companies in Africa through their early growth stages, and an independent board member at Übermorgen Ventures. Dirk's motivation is to foster global sustainable development and in particular to minimize climate change.